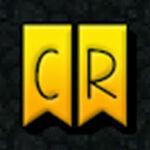 CraftRealms has also extended its reaches outside of minecraft! Find us on YouTube.
YouTube
CraftRealms has started its own YouTube channel which hopes to bring numerous MineCraft videos to everyone! aLpFrIeNd and others are in the team to bring fun and entertainment on an almost daily basis. They have already covered servers including Skyblock, SkyWars, and HungerGames.  The channel also includes some tutorials about servers created by the CraftRealms server owner, Pr0Acid, himself! 
Find the CR YouTube channel here.
Ad blocker interference detected!
Wikia is a free-to-use site that makes money from advertising. We have a modified experience for viewers using ad blockers

Wikia is not accessible if you've made further modifications. Remove the custom ad blocker rule(s) and the page will load as expected.