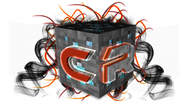 This is the official wiki for the CraftRealms server, one of the largest cracked Minecraft servers, owned by Pr0Acid.
Wiki
This wiki was created by ddoogejun, better known as Doctor.
He is one of the head staff members of CraftRealms.
This Wiki will include guides for new players, rules, and the general ins and outs of CraftRealms as well as its history.
Currently, this wiki is staffed by Matthew100x and Doctor.
Ad blocker interference detected!
Wikia is a free-to-use site that makes money from advertising. We have a modified experience for viewers using ad blockers

Wikia is not accessible if you've made further modifications. Remove the custom ad blocker rule(s) and the page will load as expected.