Brief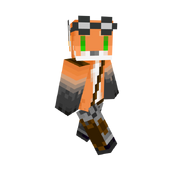 SkingtonHD is a Mod of CraftRealms. He is called Sking in short. He is good at helping and creating an entertainment for people. 
History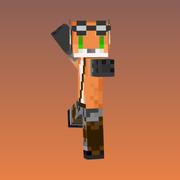 Sking has been a part of Craftrealms ever since late March of 2012. He was a well known great PvPer back in the day when Crafrealms still had the Heroes plugin with 4 classes mastered. He was also very well known for being helpful before he was chosen for staff. He started out as a member who then donated for Honored rank, but due to a bug in the ranks, he was demoted to VIP but then soon gained honored back, he then won the TITAN rank by voting and was given CEO by a past admin Ejcool1995. He's co-owned a town named AwesomeTown which was owned by Lykeabaus his friend. He currently makes Capture the flag arenas or pvps on the pvp server.
Ad blocker interference detected!
Wikia is a free-to-use site that makes money from advertising. We have a modified experience for viewers using ad blockers

Wikia is not accessible if you've made further modifications. Remove the custom ad blocker rule(s) and the page will load as expected.